Frequently Asked Questions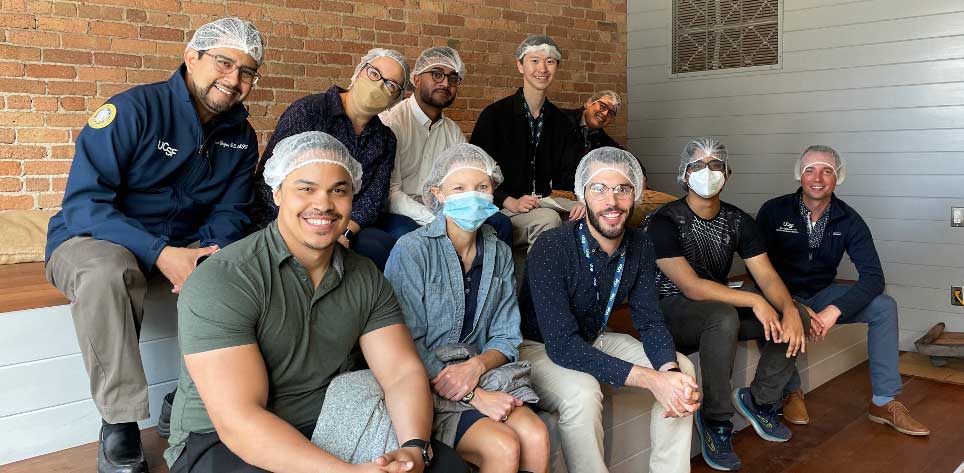 What is Occupational and Environmental Medicine?
Occupational and Environmental Medicine (OEM) is a sub-specialty of the American Board of Preventive Medicine. OEM focuses on ways that workplace, home, or community environmental factors affect human health. Our field spans workplace safety; infectious disease hazards in the workplace or community; the toxic effects of chemicals (in the workplace, food, water, air, soil, or consumer products); effects of physical agents (such as noise or radiation) on health; chronic musculoskeletal stressors and ergonomic issues; workplace stress and other psychological issues; and even global environmental health issues (such as the effects of climate change on health). OEM is an exciting field because there are many opportunities for research and intervention to help improve the health of individuals and communities.
What does postgraduate training at UCSF in Occupational and Environmental Medicine (OEM) offer?
Our ACGME-accredited program was established in 1977 and is one of the top OEM training programs in the country. We specialize in training physicians for leadership positions in academic research, teaching, public health, and policy positions, as well as providing training in clinical OEM. Our trainees build a foundation of knowledge in epidemiology, toxicology, biostatistics, risk assessment and public health through participation in the master's program at UC Berkeley's School of Public Health. Trainees then develop more in-depth expertise through industry and community site-visits, research projects, complex clinical evaluations, and presentations. Board certification in Preventive Medicine – OEM opens up many career opportunities to physicians in academia, clinical settings, industry, consulting, and government.
What are the components of OEM training?
OEM training is a two-year program. The first year typically focuses on coursework toward a master's in Public Health (MPH) from UC Berkeley. The second year consists primarily of month-long rotations at a variety of clinical, research, and public health sites. Physicians who already have an MPH degree complete two years of rotations, although additional coursework may be needed to meet requirements; eligibility for matriculation into the second year depends on prior completion of another primary board as well as a prior MPH or equivalent. Additional components of the UCSF training program include an in-depth research project, site visits to workplaces and communities, Grand Rounds, research seminars, case conferences, journal clubs, and other learning opportunities such as local and national professional meetings.
How many residents or fellows do you have in your program?
We are accredited for a maximum of eight trainees across the two years of the program. However, our ability to accommodate trainees may be limited by available funding. In the current year and previous year we have had a full complement of eight trainees. This has included active service military trainees from the Navy and Air Force.
What are the prerequisites for your program?
Physicians who have undergone a minimum of one year of postgraduate training in an ACGME-approved program are eligible for consideration for our training program. We give strong preference to applicants who have completed a residency program (in Internal Medicine, Emergency Medicine, Family Practice, General Preventive Medicine or other specialty). We also look for applicants with a demonstrated commitment to OEM through experience in clinical, research, policy, or public health practice.
Can foreign medical graduates apply to the program?
Foreign graduates are welcome to apply to the program. However, all of our trainees must have a California medical license or training authorization and foreign medical graduates are not eligible until they have completed 24 months of training in the U.S. In addition, all foreign medical graduates must have passed the USMLE examination and hold valid ECFMG certificates as well as either a valid J-1 visa, permanent U.S. residency status, or citizenship. If you meet the above criteria, we will consider your application. Unfortunately, we are unable to provide stipends or funding support to trainees who are not U.S. citizens or residents and thus external support from another source is required.
What financial support and benefits does the program offer?
OEM trainees who are U.S. citizens or residents are eligible to receive a monthly stipend, in accordance with UCSF Graduate Medical Education policies. Health insurance is provided for the trainee and eligible dependents. 
What is your calendar for applications and training?
We accept applications via ERAS from September 15 – November 6 (last interview date if invited, November 20) for the training program starting the following July 1.