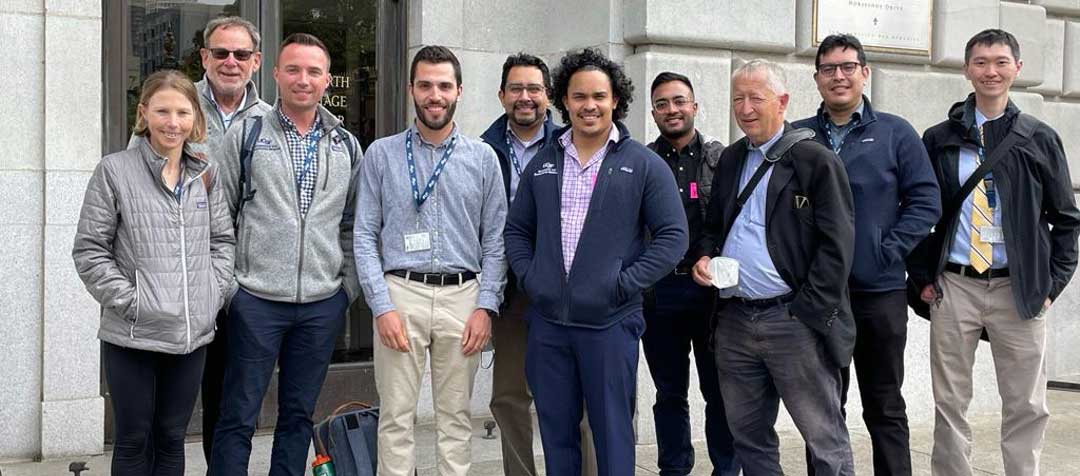 Applications can be submitted via the Electronic Residency Application Service (ERAS). Application materials must be posted on ERAS by October 15th to receive full consideration.
Questions about our application process can be directed to the program coordinator at:
Occupational Medicine Residency Program
VAMC Veterans Affairs Medical Center
4150 Clement Street, Room 1A85
San Francisco, CA 94143-0111
Fax: (415) 750-2182
Tel: (415) 221-4810 Ext 2-6592
Email: [email protected]
Program number: 380-05-77-059
Earliest date we review: September 27th

Closing date we review: November 22nd

Interview dates if invited: October 2nd through November 22nd
Electronic Residency Application Service (ERAS): Our program is listed under Preventive Medicine residencies. ERAS permits applicants to compile their application materials in a central secure web location such that each of their selected training programs can access the documents directly. There is a fee to applicants for this service. For more general information about ERAS visit: http://www.aamc.org/students/eras/start.htm
All applicants to the program who do not already possess an MPH must also complete a separate application to the UC Berkeley School of Public Health MPH (or MS) degree program. The deadline for this application is typically early December.
Applications are complete when we have: (1) a completed application form, with a one-page essay statement describing your interest in occupational and/or environmental medicine; (2) a certified original copy of your medical school transcript; and (3) a Dean's letter and three letters of recommendation.